About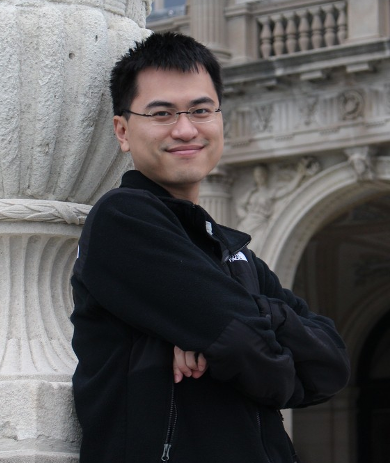 About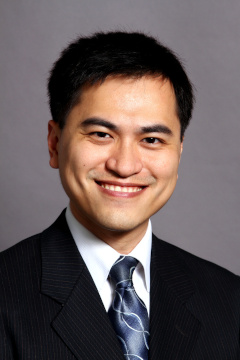 Po-Hao Chen (Howard) is a combined diagnostic radiology and nulcear medicine resident at the Hospital of the University of Pennsylvania. He received his MD and MBA from Harvard University.
He will be a MSK radiology fellow at Penn, finishing training in June 2018 with dual board eligibility in diagnostic radiology and nuclear medicine. View curriculum vitae.
You can find his profile on Twitter, LinkedIn, Google+, or follow the blog Figure Stuff Out. He is also the creator of Radiology Data Quest, a data science blog focused on radiology. Howard enjoys imaging informatics, healthcare innovation, and good comfort food.
Projects
ARIES - Web-Based Bayesian Analytics Dianostic Support
Plug-and-play Bayesian network decision support with real-time update of differential diagnoses
Clinical mode presented at 2016 SPIE Medical Imaging conference
Educational mode presented at 2016 RSNA annual conference
Supported in part by an RSNA Educational grant with plan for open source release. Not a commercial product
Capricorn - Radiology Residency Analytics Tool
Analyze resident experience. Track procedures. Analyze discrepancies. Review attending changes to preliminary report. (website)
Winner of the 2014 Open Source Leadership Award at SIIM.
Centaur
Radiology education tool. Single player game. Rapid fire cases. Instant feedback. (website)
Module engine behind 2 abstracts presenting at the 2014 RSNA conference.
Select Publications
Chen PH, Loehfelm TW, Kamer AP, Lemmon AB, Cook TS, Kohli MD. Toward Data-Driven Radiology Education - Early Experience Building Multi-Institutional Academic Trainee Interpretation Log Database (MATILDA). Journal of Digital Imaging. 2016 Mar.
Chen PH, Chen YJ, Cook TS. Capricorn - A Web-Based Automatic Case Log and Volume Analytics for Diagnostic Radiology Residents. Academic Radiology. 2015 Oct;22(10):1242-51.
Traeger LL, Volkening JD, Moffett H, Gallant JR, Chen PH, Novina CD, et al. Unique patterns of transcript and miRNA expression in the South American strong voltage electric eel (Electrophorus electricus). BMC Genomics. 2015;16:243.
Gallant J, Traeger L, Volkening J, Moffett H, Chen P, Novina C, et al. Genomic basis for the convergent evolution of electric organs. Science. 2014 Jun 27;344(6191):1522-5.
Chen PH, Slanetz PJ. Incremental clinical value of ultrasound in men with mammographically confirmed gynecomastia. Eur J Radiol. 2014 Jan;83(1):123-9.
Kung JW, Slanetz PJ, Chen PH, Lee KS, Donohoe K, Eisenberg RL. Resident and Attending Physician Attitudes Regarding an Audience Response System. Journal of the American College of Radiology. 2012 Nov;9(11):828–31.
Chen PH, Ghosh ET, Slanetz PJ, Eisenberg RL. Segmental breast calcifications. Am J Roentgenol. 2012 Nov;199(5):W532–542.
Janas MM, Wang E, Love T, Harris AS, Stevenson K, Semmelmann K, et al. Reduced expression of ribosomal proteins relieves microRNA-mediated repression. Mol Cell. 2012 Apr 27;46(2):171–86.
Levy C, Khaled M, Iliopoulos D, Janas MM, Schubert S, Pinner S, Chen PH, et al. Intronic miR-211 assumes the tumor suppressive function of its host gene in melanoma. Mol Cell. 2010 Dec 10;40(5):841-849.
Levy C, Khaled M, Robinson KC, Veguilla RA, Chen PH, Yokoyama S, et al. Lineage-specific transcriptional regulation of DICER by MITF in melanocytes. Cell. 2010 Jun 11;141(6):994-1005.
Ramappa AJ, Chen PH, Hawkins RJ, Noonan T, Hackett T, Sabick MB, et al. Anterior shoulder forces in professional and Little League pitchers. J Pediatr Orthop. 2010 Feb;30(1):1-7.
Reed RD, Chen PH, Nijhout HF. Cryptic variation in butterfly eyespot development: the importance of sample size in gene expression studies. Evol Dev. 2007 Feb;9(1):2-9.